UPTOWN – Carnes Crossroads – In The News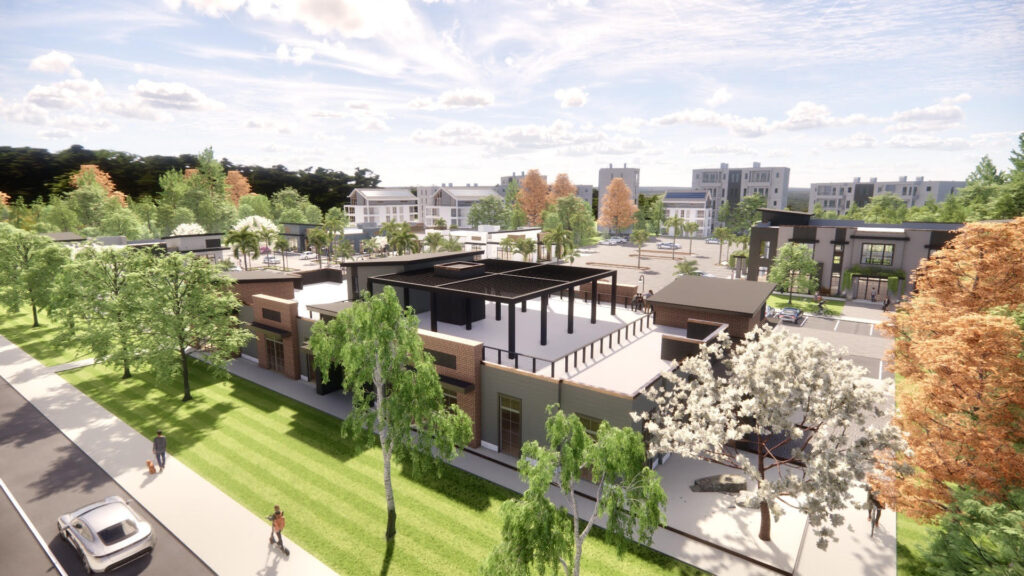 Developers making progress on new Uptown Carnes project
GOOSE CREEK, S.C. (WCBD) – A new $50 million development – Uptown Carnes – is quickly becoming a reality in the Carnes Crossroads community.
The City of Goose Creek announced last September that it had received a large investment through a partnership with Urban Core Advisors for the development, which would include more than 100,000 square feet dedicated to restaurants, retain, flex space, and green space. Something Goose Creek has really never had.
"We broke ground earlier this year and are now going vertical on the site," said Gary White with Urban Core Advisors. "If you've noticed, now we've got buildings starting to be framed up and we're in the position where now we're talking probably November or December will be delivered or new tenants in Phase 1."
Tenants will then be able to start working on getting their businesses ready to open. The first phase is about 36,000 square feet.
"It's a commercial mixed-use development. We'll have restaurants, bars, a bank, office space, and many other traditional commercial users," said White.
Phase 2 will start work soon. That will include another 23,000 square feet of commercial space.
"In total, the whole site will be about 100,000 ft. of mixed commercial use," he said.
While this is all commercial, there are already many residual areas surrounding it, basically on both sides, from apartments to homes in Carnes.
"This entire site is designed to be really a gathering place. We want people to come to congregate, spend time, everything from bringing their dog to the veterinarian, to going to have brunch, to going to the bank, and everything in between."
Goose Creek will also have, for the very first time, a rooftop bar.
"We do have a tenant in place. I can announce the Neighborhood Taphouse is going to be opening their third location in the Charleston area. The first floor will have a full-service restaurant and upstairs they'll have a great outdoor space. There will be an outdoor seating area and a full-service bar up there as well as they'll have an area for outdoor recreation," White said.
One more tenant they can announce is another Broken Egg will be opening at Uptown.
There are other features that make this different than typical shopping centers. There will be a "grand lawn," a large grassy area in the middle, plus grassy areas that go out in both directions from the main great lawn.
"A place where people can come. They can sit back and enjoy the beautiful weather here in the Charleston area, and so we've also partnered with the city of Goose Creek where they will actually be doing programs. They do everything from potentially farmers markets to outdoor events, holiday festivals, really you name it."
The first tenants are expected to open during the first quarter of next year.