How do we get double digit CAP rates for our investors?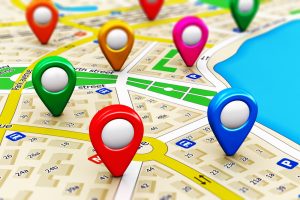 The current economic climate in the Charleston Region is as robust as I have ever seen it in my lifetime. As I have noted in a previous blog postings, Charleston is experiencing the most substantial and diverse economic expansion in its history. The Region is no longer just driven economically by the Tourism Industry. The area now can boast it has substantial footings in the manufacturing, logistics, distribution, technology and tourism industries.
Quality of life is what draws many people to the Charleston area, and the drive to obtain a perfect work-life balance is top of mind for not only employees but for their employers as well.  When I survey business owners about their top concerns they almost always say their number one issue is the struggle to retain top talent. A major component of retaining top talent is to provide employees with a great work-life balance. One of the factors of great work-life balance is the dreaded daily grind of commuting to and from work. With traffic becoming a significant issue in the Region, it is becoming more and more important for business owners to locate their business near where their employees live. The desire to be in a location that is convenient for their employees is becoming just as important as having a location that is convenient for their customers. Several years ago our investment team recognized this developing trend and hence began our focus on building our Suburban Office Investment Strategy.
Other factors that contributed to the formulation of our strategy was the fact that rental rates are at an all-time high on the Peninsula of Charleston. Accordingly, the desire to be 'downtown' has lost its luster for many business owners, not to mention the challenge of finding adequate parking for employees and clients. Business owners want to be in a centralized and convenient location, and because of the fact that we are living in an ever increasingly virtual world, convenience can be found in more locations than ever before.  Additionally, in our current expanding economy, business owners are concerned with having a location that they can expand into without having to relocate. The City's urban core presents expansion challenges that the suburbs don't have.
In 2017, Urban Core Advisors acquired multiple suburban office properties. Just one example of the success of our investment strategy in the suburban office market is a recent value add property we acquired in early 2017.  When we acquired the property, it was at a 20% occupancy rate and needed extensive renovations. We were able to move the existing tenants into one of our other properties, allowing us the ability to completely renovate the property. We began work on the property in May, and before renovations were even complete, we were 100% leased. When we put together our proforma on the subject property, we anticipated our finished property would command a rental rate of $12/SF NNN. We ended up at rates 20% higher than our proforma and the property subsequently appraised post renovation with a 35% increase in value over 5 months.  The property is 100% occupied, with high quality credit qualified tenants and providing our investors with a leveraged IRR of 17.71% and an 11.34% CAP Rate.
The difference in investing with Urban Core Advisors, is that we understand the market, we understand the economic trends that guide the market, and we leverage that knowledge to position our investments in a sustainable way. We anticipate the current migration trend of office users into the suburban markets in the Charleston Region to continue, and accordingly we will continue to pursue this investment strategy. To learn more about our strategy and investment opportunities contact us or visit our website at www.urbancoreadvisors.com.