Sorting facts from opinions. A three part series to truly define the economic landscape of the country. Part 3: Southeastern Region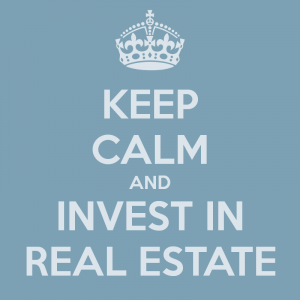 When I began developing this research project, my intent was twofold 1.) to get an accurate read on the national economy and 2.) to identify the regions within the US that are experiencing the most successful economic expansions post the Great Recession. So in Part 3 of my 'boots on the ground' research I traveled to several communities in the Southeastern US from Florida to Alabama. What I have found is overwhelmingly the Southeast remains one of the country's top regions for job creation and economic expansion post-recession.
Within the region, Florida and Georgia recorded first-quarter job gains of 3.1% and 2.8%, respectively. According to recent data from the US Census Bureau, Florida, which has attracted numerous retirees from the Midwest and Northeast, had 24 counties report population gains of at least 2% in 2016.  The City of Orlando and Central Florida both expect to see continued growth throughout 2017. University of Central Florida's forecast projects that from 2016 – 2019, Florida's economy will expand at an average annual rate of 3.7 percent. That is about 1.2 percentage points faster than the forecasted average for U.S. growth during the same period. The statewide unemployment rate is forecasted to fall to 4.5 percent in 2017, 4.4 percent in 2018 and 4.0 percent in 2019. Tourism, which is Central Florida's main economic engine, appears to be steaming past the issues of terrorism, the Zika virus and other bad news. However global slowdowns, in Brazil, China and Europe, could continue to hold back foreign visitors. Although Orlando for many is synonymous with Walt Disney World, over several decades it has become a hub for several major economic developments outside of the tourism industry. In 2017 several major projects have been delivered including the U.S. Tennis Association's national campus which opened in January at Lake Nona. As well, the new 25,500 seat stadium for Orlando City soccer opened in February at a cost of $155 million that was privately funded. Accounting firm KPMG is building a 55 acre state of the art conference center at a cost of $430 million that is slated to be completed in 2019. In Osceola County, a $71 million high-tech research center opened in March with big ambitions for attracting more high-paying jobs. Lastly, in the multifamily sector several new apartment high-rises are going up in downtown Orlando. Orlando has not only recovered from the Great Recession it is now thriving with a tremendous amount of private sector investments and developing a much more diverse economy.
To the north, Georgia's economy is outperforming the nation's which is a sure indicator that the state's recovery from the Great Recession is strong. Georgia's 2017 GDP is estimated to grow by 3.2 percent which is higher than US GDP growth estimate of 2.5 percent in 2017. Unemployment is expected to average 4.8 percent which is below what's considered full employment. The last time Georgia was at full employment was in 2007. In Atlanta, the apartment market is thriving due to strong economic fundamentals. Metro Atlanta benefits from a strong business community and well–educated workforce. Numerous corporate relocations have strengthened job growth which in turn has pushed rents to historic levels. Year to date Atlanta leads the nation in net industrial absorption having absorbed a total of 12.8 million square.  The office market had a negative start to the year however it turned positive in the second quarter absorbing just over 616,000 square feet of space. In spite of the positive absorption, Atlanta's overall vacancy rate increased slightly quarter-over-quarter. This is due in part to the delivery of eleven new buildings this quarter totaling almost 1.5 million square feet. This is the highest quarterly amount added in over 7 years.
To the West, the City of Birmingham has focused their efforts on the revitalization of their Urban Core. So far, it appears their attention to downtown has paid off. Birmingham's business tax revenue increased by more than $16 million dollars since 2013. So much expansion is occurring that Birmingham's local Business Journal created an interactive mapping system called "Crane Watch" which tracks new developments in the area. According to National Real Estate Investor, Mid City in Huntsville Alabama is the 4th largest CRE redevelopment to be delivered in 2017/18 in the Country. It is a redevelopment of Madison Square Mall which like most traditional malls has struggled to keep tenants. The redeployment includes 900,000 sf of space for lease, 200,000 of which is high tech office space. It is also expected to include an 8500 seat public amphitheater.  And lastly in the home of Graceland and Fed Ex, the Memphis-area economy across several key sectors – construction, real estate, retail spending, and others – continues to see improvement.  Although Memphis has recovered from the Great Recession it was certainly a much slower improvement than many of its neighboring cities such as Birmingham, Nashville and New Orleans.
In summary, it is conclusive that the Southeastern region of the US has recovered faster and in a more robust way than most of the rest of the country. According to the Federal Housing Finance Agency (FHFA) home price index, home prices in five of the region's nine states have surpassed their pre-recession peaks, South Carolina (up 11%), North Carolina (up 8%), West Virginia (up 8%), and Georgia (up 6%) have recorded consistent home price gains. Across every market I researched in the Southeast the amount of private sector investment and economic growth exceeds pre-recession levels and is expected to continue to expand. Given that, it is clear that for the foreseeable future the most significant real estate investment opportunities will continue to be in this region and therefore will continue to be the area of focus for my firm.