Want to invest in commercial real estate but not sure how to get started.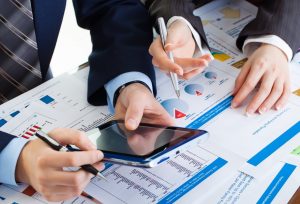 If you have always wanted to invest in commercial real estate in Charleston but don't feel like you have the necessary expertise or time to find the right investment, Urban Core Advisors has your solution. Urban Core Advisors has just opened up a new round of funding for its latest real estate investment project. The project is an acquisition and renovation of a Class A commercial office building that has a projected internal rate of return of over 11%.
We are currently accepting new investors for this upcoming project. Our last project fully funded in two weeks so if you wish to get involved in this opportunity we encourage you to contact us now.   For more information about this investment call or email Gary White at (843) 364-1876 or garywhite@urbancoreadvisors.com
The advantages to investing in commercial real estate with Urban Core Advisors are:
Our clients invest directly along side our investment team which allows clients to leverage our experience and knowledge.
Our Investment Team's experience in real estate, debt structuring and asset management positions us in a unique and valuable way to our clients.
Urban Core Advisors Investment Team have an expansive knowledge of the markets we serve which provides a tremendous strategic advantage to our investors.
The information herein has been prepared for educational purposes only and does not constitute an offer to purchase securities real estate investments. Such offers are only made through the sponsors Private Placement Memorandum (or similar regulatory documentation) which is solely available to accredited investors and accredited entities. This material is not to be interpreted as tax or legal advice. Please speak with your own tax and legal advisors for advice/guidance regarding your particular situation. There are risks associated with investing in real estate including, but not limited to, loss of entire investment principal, declining market values, tenant vacancies and illiquidity. Potential cash flows/returns/appreciation are not guaranteed and could be lower than anticipated. There are significant limitations on the ability to sell or transfer interests. Expected cash flows and returns may not be realized and a loss of invested capital is possible. Please do not invest if you cannot afford to lose your entire principal amount invested.